Walking Trails
Stay with us this winter and see what's happening on the Cape.
Download Our Off-Season Vacation Guide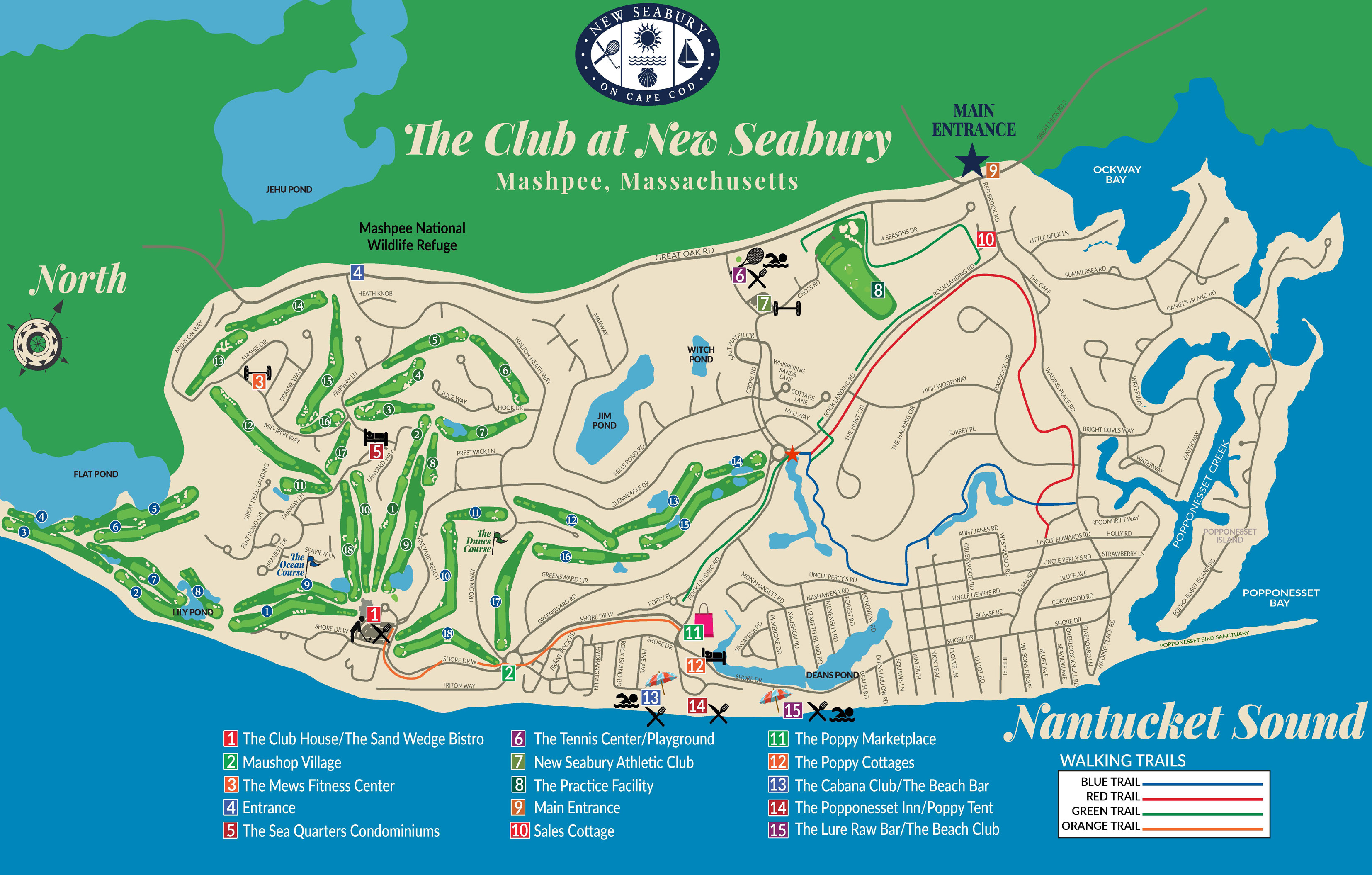 The call of New Seabury's walking trails is impossible to resist. Outside, under the sun, your mood expands as the sea air fills your lungs and lifts your spirits. Everyday all year round, residents take to the many paths for nature's ever-changing pageantry, for fresh air and excellent health benefits and to meet neighbors.