Executive Chef, Mark Porcaro
Culinary Experience at Cape Cod's Waterfront Restaurant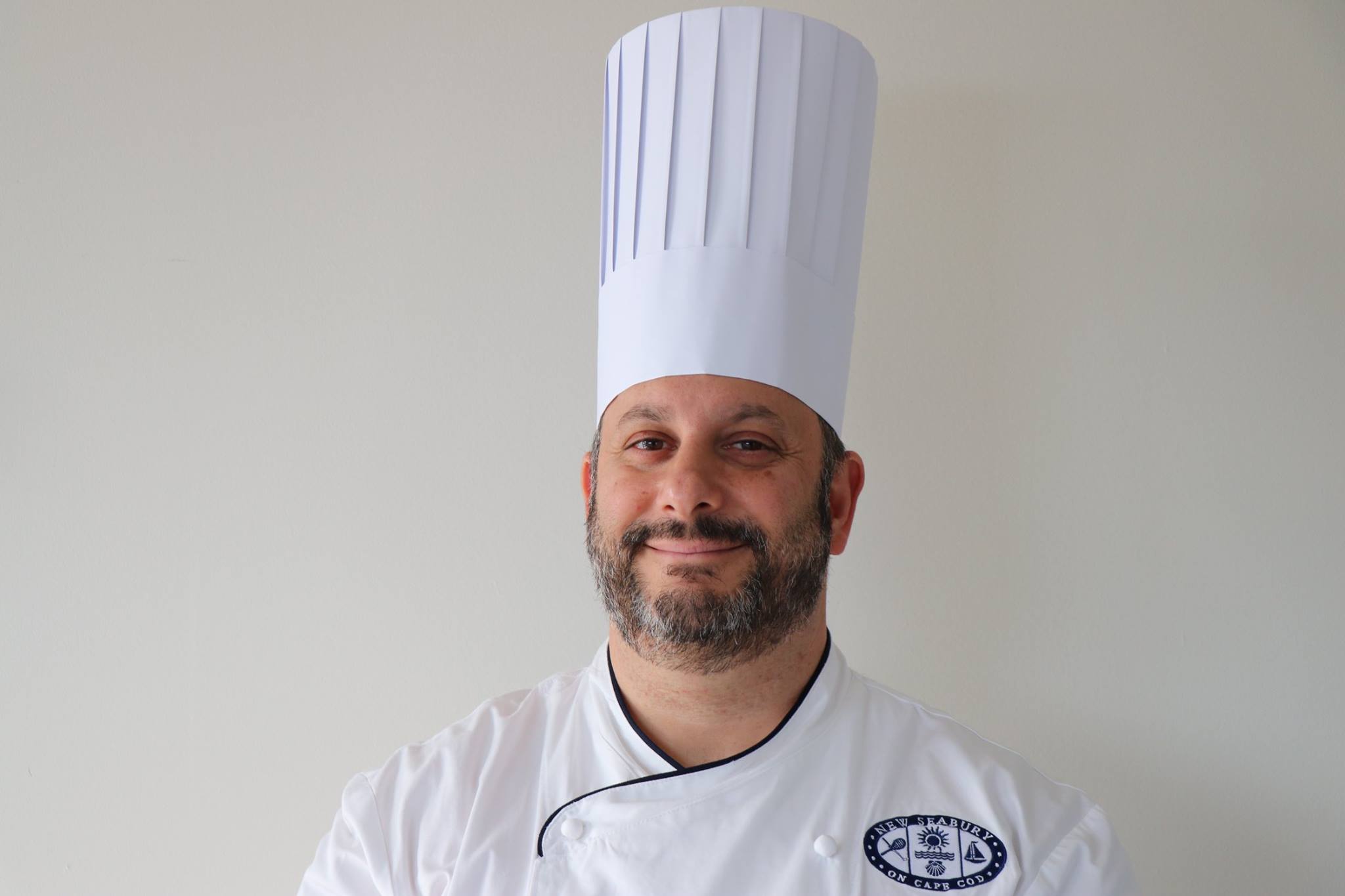 Originally from Arlington, Massachusetts just outside of Boston, Chef Mark Porcaro comes to The Club at New Seabury with 27 years of culinary experience from 4 and 5 star venues. Chef Mark was the creative force and Executive Chef behind the innovative menu of fine American Cuisine at Top of The Hub Restaurant in Boston for 14 years. Chef Mark also served as Corporate Chef for the Select Restaurant Company, at one time overseeing the culinary operations and concepts for 11 restaurants in various locations around the US. Most recently, Chef Mark joined the Town Market Andover to assist with the
development and opening of this very popular new café and market concept featuring locally sourced
and artisan products.

Earlier in his career, Chef Mark served as Executive Sous Chef at the luxurious, Manele Bay Hotel in Lanai
City, Hawaii. Prior to his work in Hawaii, Chef Mark held culinary positions at Boston's Le Meridien Hotel,
The Lodge at Koele in Hawaii, Chatham Bars Inn on Cape Cod, The Regatta of Cotuit in Cotuit, and the
Royal Sonesta Hotel in Cambridge.

In addition to leading Top of the Hub to garner a number of awards during his tenure, including the
Distinguished Restaurants of North America Awards of Excellence, Chef Mark is personally known in
Boston as an innovative chef, having won the "Best Dish" award two years running (2015, 2016) at the
popular annual summer event Chefs in Shorts. This event brings together over 40 of the area's leading
chefs for an outdoor cooking competition and tasting. He has also received the Artistic Creativity Award
from the Art Institute of Boston's Edible Art Competition, and took first place at the Taste of Elegance
cooking event sponsored by America's Pork Producers. Recently, he has hosted multiple dinners at the
prestigious James Beard House in Manhattan.

Chef Mark's family has always maintained a home in Osterville, Massachusetts, and he is looking
forward to making the area his permanent home and bringing his culinary expertise and talent to The
Club at New Seabury.